Stacey Kent – More Than You Know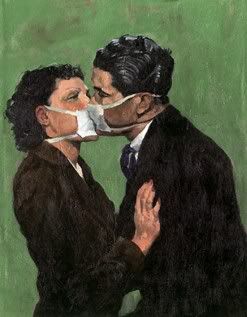 Modern Romance, Martin Beck, 1997
Ahh, they don't write 'em like this anymore. After the ramshackle blues and raucous rock and roll, a change of pace this week with some romantic, laid-back-ness from the songbook.
They didn't write 'em like this in 1997 either, of course. The song comes from the 1929 musical
Great Day
. The coy, understated romanticism didn't really fit with the let it all hang out climate of 1997. It was the year that the original book of
Sex and the City
and J.Lo was (allegedly) cheating on both first husband Ojani Noa (whom she divorced in 1997) and Puffy P Fiddly Diddly Diddy Daddy Combes with third husband to be Marc Anthony.
I love how comparatively half hearted some of the lyrics of this song are ("I'm growing fonder of you" "Wouldn't I be glad to take you" "I'll string along"). I get a bit sick of all the 'climb the highest mountain' love songs. If your true love's at the top of a mountain it would be much easier if she came down.
Stacey Kent – More Than You Know
Buy
Close Your Eyes
Read
The FWARA Conference Report 1997 on Romance
(how sexy).
BTW
1997 was the subject of the first episode of
Annually Retentive
the unimaginative rip-off of Have I Got News For You starring Rob Brydon within the actual show - also called Annually Retentive, also starring Rob Brydon and also an unimaginitive rip-off (of Larry Sanders).
We've just gone over 40,000 hits. That's a bit rubbish really.