Jon Spencer Blues Explosion – Let's Smerf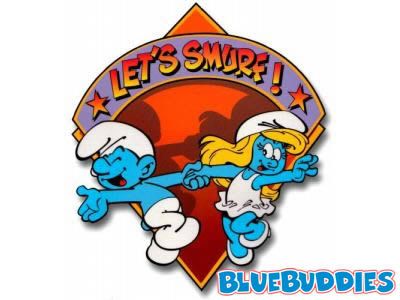 When historians are looking to chart the cultural shifts of the late 20th Century they would be well advised to analyse the rise and fall of various smurf figurines. 1997 saw the retirement of the hopelessly non-aspirational
tramp smurf
and
caveman smurf
along with the introduction of the much more hip
inline skater smurf
and
smurfette
and
disco smurf
and
smurfette
Despite not being signed to Fat Possum, Jon Spencer Blues Explosion have still come to symbolize what the label stands for; a relationship they cemented when they joined RL Burnside on his Fat Possum album A Ass Pocket Full of Whiskey in 1996. That year JSBX also released their album
Now I Got Worry
which features a more collaborations including funk legend Rufus Thomas and honorary Beastie Boy Money Mark.
But The Explosions are always at their best as a threesome such as on the '97 singles
Wail
and
2 Kindsa Love
. Wail was accompanied by an ugly and disastrously unfunny video by Weird Al Yankovich. Luckily, Judah Bauer managed to retain his 'Coolest Man In Rock' title despite being forced to do the nose dance. You can watch it
here
but you'd be better off checking out
Talk About The Blues
(on the same page) featuring Winona 'celebrity theft pixie' Ryder as Spencer along with Giovanni Ribisi and John 'hasn't done anything since Boogie Nights' Reilly.
Let's Smerf
appeared as the b-side to
2 Kindsa Love
.
Jon Spencer Blues Explosion – Let's Smerf
Buy
Now I Got Worry