Festive Fifty #17: The Fall – I'm A Mummy.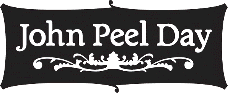 1997 was a year of flux for The Fall i.e. business as usual.
All curmudgeonly Fall main man Mark E Smith's skills of conciliation had been unable to prevent the departure at the end of 1996 of Brix 'Ex-Mrs Mark E Smith' Smith and in-out-in-out drummer Karl Burns. Despite this Smith cobbled together a new band and no fewer than 10 Fall albums were released in 1997: 7 live albums, two reissues and
Levitate
from which today's track comes.
The next bust up occurred with
Levitate
producer Simon Spencer. He was replaced by Jason Barron who, according to The Fall website, 'cut his teeth on records by Kylie Minogue, Jason Donovan & Rick Astley'. Well, I suppose trying to eat the records is less painful than trying to listen to them.
1997 also saw Mark E Smith hook up with Damon Gough to write the song
Calender
. Apparently, at the end of one drunken night Smith mistook His Badly Draw-ness for a taxi driver – as opposed to the pissed-up hobo most people mistake him for.
A new band was put together in August '97 to tour the album and to record their 24th Peel session including the return – again - of Karl Burns. This line-up lasted all of eight months until April '98 when an onstage brawl resulted in the departure of three members and a night in jail for Smith on assault charges.
Unfortunately, there's no track today – technical problems. Bugger.
Buy
Levitate