Blur – MOR/Chinese Bombs (Peel Session)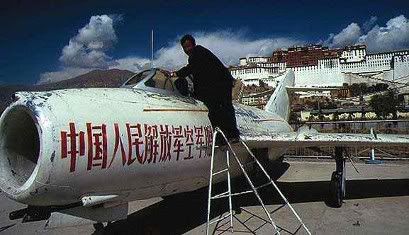 It's a little surprising that Blur even survived until 1997 never mind released probably the best album they ever made.
In 1996 it was clear that Britpop was on the wane. The band themselves were unhappy with their previous album
The Great Escape
and had decided to take a year out to recuperate. Graham Coxon, however, decided that rather than 'recuperate' he would partake in repeated episodes of alcohol poisoning. The band's hiatus looked like it might become a permanent one.
However, the group did reform with increased vigour and a new direction. Coxon managed to sober up and became the driving force behind Blur's new lo-fi, indie-rock sound. With their long time producer Stephen Street (who would be replaced with William 'I did Sting's
If You Love Someone Set Them Free
you know' Orbit on later albums) they set to work recording
Blur
.
The album's raw style did not sit well with fans of
Parklife
and
The Great Escape
but did win them many new fans. For the first time the band began to sell records in US largely thanks to
Song 2
which gave Americans the opportunity to do what they love most: whooping.
Blur
also won an unlikely convert in John Peel. He enjoyed their new direction so much he invited them to record a session at his home, Peel Acres. Blur gladly accepted and recorded, among others, these spunky versions of songs from
Blur
. After Peel's death Albarn said, "John Peel's endorsement was for me, like countless other musicians, one of the most significant things that happened to us in our careers".
Blur – MOR (Peel Session)
Blur – Chinese Bombs (Peel Session)
Buy
Blur
Buy
Bustin'+Dronin'