Festive Fifty #37: The Verve – Sonnet.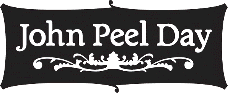 Richard Ashcroft can be held at least partially responsible for the significant rise in the number of people being barged over in the street by blokes singing anthemic rock songs that occurred in 1997.
It's something of a miracle that
Urban Hymns
ever got made at all. The relationship between founding members Richard Ashcroft and guitarist Nick McCabe was particularly fractious. The band first split in 1994 up after a disastrous stint on Lollapolooza left Ashcroft in hospital and drummer Peter Salisbury in jail. They got back together long enough to record 1995's
A Northern Soul
and managed to stay together for three months before Ashcroft left after a series of rows with McCabe.
Ashcroft reformed the band but was, initially, unable to convince McCabe to rejoin. He eventually relented and the group recorded their masterpiece and, as it turned out, swansong. The feud between Ashcroft and McCabe quickly resurfaced and no amount of success could stop McCabe quitting the band for good in 1998. The group limped on with BJ Cole on guitar but eventually split once and for all in 1999.
I'm not sure why
Sonnet
is singled out for inclusion in the Festive Fifty as it is far from the strongest track on the album. I also don't remember Peel ever playing a Verve track but I wait to be corrected.
If you want a literate overview of The Verve's career – firstly, what the hell are you doing here? - then
read Hannah's post
.
The Verve – Sonnet
Buy
Urban Hymns
.