Festive Fifty #1: Cornershop – Brimful of Asha.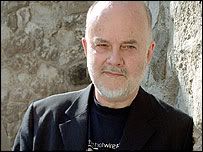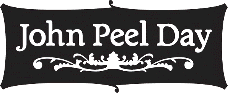 Ho, ho, ho. Merry John Peel Day one and all. What a joy it was for me to wake this morning to see my kids gathered around the John Peel tree excitedly tearing open their John Peel presents and singing John Peel carols at the wrong speed. With my belly full to bursting with John Peel cake, here's the Festive 50 number one from 1997.
Peel had been a fan of Cornershop for many years before their breakthrough single
Brimful of Asha
and he selected them to headline the Meltdown festival when he was its curator in 1998. Cornershop's Tjinder Singh and Ben Ayers were both present at Peel's funeral last year.
Cornershop were initially dismissed by many in the music press and with the amateurishness of their early records you can see their point. It didn't help that they garnered more attention for their feud with Morrissey - which culminated in them burning pictures of him outside his record label's offices - than they did for their music. Luckily, they grew into their music and by the time of 1997's
When I Was Born for the 7th Time
their blend of tuneful indie-pop and Indian sounds had been perfected and they were heading for the charts.
However, it was not until Fat Boy Slim's speeded up, gimmick packed remix of
Brimful of Asha
was released in 1998 that they hit the top of the singles chart. I've uploaded the original version.
Cornershop – Brimful of Asha
Buy
When I Was Born for the 7th Time
Festive Fifty #4: Period Pains – Spice Girls (Who Do You Think You Are?)
After the technical foul ups of the last couple of days I thought I best offer you another track. And a damn good one it is too.
Period Pains were a bunch of bratty, 14 year old posh girls with a
'butter wouldn't melt' look
and a way with a good punk tune. They also had a sense of humour about their public school life giving songs titles like
Daddy, I Want a Pony
and
Anarchy in the Abbey
. There's no doubt they had a way with words e.g. on the song
Anorexia is Sexier
:
Come on now grls don't tell fibs
You wish that we could see your ribs
If you want to lose that baby bounce
Regurgitate and shed that ounce
Although you would have thought that all those school fees would have meant they knew the difference between anorexia and bulimia.
This track originally appeared on the amusingly named, but inaccurate on at least one count,
Virgin Megastars
. The album doesn't seem to be available any more – shame.
Period Pains – Spice Girls (Who Do You Think You Are?)
Buy
BBC Sessions