Billy Bragg – Bugeye Jim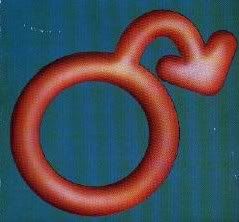 Since the release of Viagra you don't hear many songs about impotence. However, back in the pre-Viagra days of 1997, every other song on the radio was about erectile dysfunction. The best of them all was one written by a man who had died 30 years earlier.
Nora Guthrie (daughter of American folk legend Woody) met Billy Bragg in 1992 at a gig to commemorate the 80th anniversary of Woody Guthrie's birth. She had been looking for someone to interpret the vast number of lyrics that Woody had left behind when he died of Huntington's disease, which had been slowly attacking his brain for 20 years, in 1967. Billy Bragg was the half obvious choice. Even though it seems strange to have an Englishman singing the words of the quintessential dust-bowl troubadour, Guthrie and Bragg are the only two people in history to write decent songs about unions. To America things up a bit Bragg enlisted the help of Wilco and work was started on
Mermaid Avenue
.
Although there are plenty of the political and working-man songs that made Guthrie famous, many of the songs on
Mermaid Avenue
reflect other sides of him:
Birds and Ships
(sung by Natalie Merchant) is a heartbreaking love song,
Voodoo Hoodoo
is sing-along-a-nonsense and
Another Man Done Gone
is angst-ridden soul searching. Guthrie even attempts to write a feminist anthem,
She Came Along to Me
. However, he doesn't seem quite at home and says of women, "they've not been any too well known for brains and planning and organised thinking". A line I don't remember cropping up very often in
The Female Eunuch
.
The album also highlights Guthrie's raunchy side with liberal use of double (and sometimes single) entendres on
Walt Whitman's Niece
("And as she read, I lay my head, and I can't tell which head, down in her lap"),
Ingrid Bergman
("This old mountain it's been waiting/All it's life for you to work it/For your hand to touch it's hardrock/Ingrid Bergman") and today's song.
Bugeye Jim
turned up on b-side of
Way Over Yonder in the Minor Key
which preceded the release of
Mermaid Avenue
and, inexplicably, didn't make it onto the album. It makes me cry.
Billy Bragg – Bugeye Jim
Buy
Way Over Yonder in the Minor Key
Buy
Mermaid Avenue