1997 Turner Prize.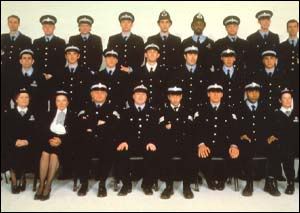 1997 was, as usual, a controversial year for the Turner Prize. For the first time in history the shortlist was entirely female causing many cries of political correctness (largely from people who hadn't raised a whisper against the many all male shortlists). The nominal winner of the prize was video artist Gillian Wearing. Her works,
60 Minutes' Silence
, included an hour long video of a group of police officers sitting still and in complete silence. Complete silence, that is, until the very end when one of the policemen lets out a yelp of joy at it being over. A yelp that was referred to by The Daily Telegraph's Richard Dormant as, "one of the great moments in the history of modern British art." Which says more about the state of modern British art than it does about the piece.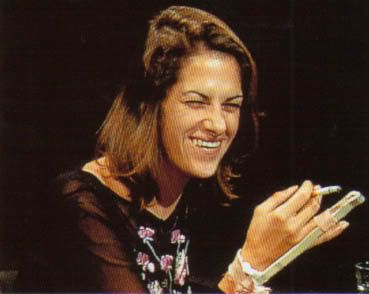 The real winner of the night, though, was Tracy Emin.
In reaction to the conceptual nature of the art on the shortlist, Channel Four showed a live discussion programme called
The Death of Painting
. The show featured a number of eminent art critics and academics and a generously irrigated Tracy Emin. The other guests on the show, quite understandably, ignored Emin's pickled expletives until she loudly stumbled out of the studio. The papers completely ignored Wearing in favour of yet more publicity for Emin.
Emin went on to win-without-actually-winning The Turner Prize in 1999 when her soiled
Bed
garnered all the publicity and a cheque for £150,000.
The good people at Channel Four needn't have worried about 'the death of painting'. The following year the award went to painter Chris Ofili. Oh, except he painted with elephant dung.
This year's Turner Prize is on
Channel 4
right now.
Check out this year's entries
here
.