Katrina and the Waves – Love Shine A Light.
Warning: No mp3.
Warning: Post liable to befuddle non-Europeans.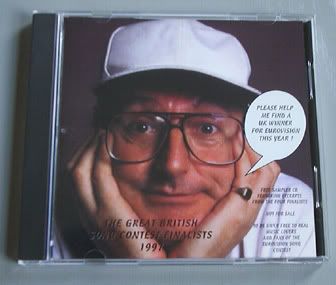 Britain has won the Eurovision Song Contest just once in the last quarter of a century. Bet you can't guess what year it was.
After 15 years without a win and a disappointing 4th place in 1996 for the quite frankly brilliant Ooh Ahh (Just a Little Bit) by Gina G, the UK's Eurovision nabobs were getting desperate. The task of finding a potential winner fell to Eurovision Music Executive and celebrity paedophile Jonathan King. To ensure that the public voted for the right song in the Great British Song Contest the field was restricted to four songs – three of which were entirely rubbish. Even so Katrina and the Waves only narrowly beat, and I'm not making this up, Yodel in the Canyon of Love by Do Re Me and Kerry (if anyone knows what "yodellin' the canyon of love" is a euphemism for please leave a comment).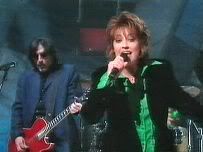 Love Shine a Light (written by Waves guitarist and former Soft Boy Kimberley Rew) was a big, cheesy, banner waving anthem with some of the most vomit-inducingly naff lyrics ever heard: "Love shine a light, in every corner of my dreams/Let the love light carry, let the love light carry/Like the mighty river, flowing from the stream". Naturally, it set the record for highest points scored ever with a total of 227.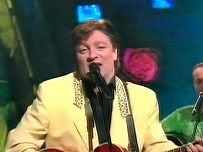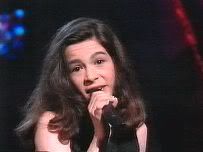 1997's recipient of a big fat nul points was Tor Endresen; Norway's answer to Bill Haley (and the rest of Europe's answer to "when's the best time to nip to the bog?"). In true Serge Gainsbourg style France was represented by a 17 year old girl called Fanny.
To get us in the Eurovision mood here's some Wogan style foreigner piss-taking.
Clockwise from top left:
Paul Oscar (Iceland) "That bastard Gary Numan's nicked my act."
Kolig Kag (Denmark) - Blimey, Su Pollard's let herself go.
Bianca Shomburg (Germany) – Bird or bloke?
Blond (Sweden) – 1985 called. They want their haircuts back.
Photos (and some jokes) cribbed from TV & Radio Bits.
As a reward for reaching the end of this post here's a little Spiritualized remix action:
Spiritualized – I Think I'm in Love (Chemical Brothers vocal remix)
Found via
Totally Fuzzy