OK Computer Week: Peter Mulvey – Airbag.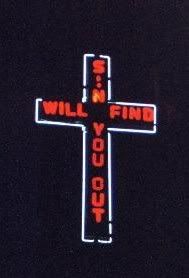 The 1st May 1997 saw the release of Radiohead's OK Computer. An album regularly voted greatest album ever (most recently in a
Channel 4 poll
). So, to celebrate, this week will be dedicated to all things OK Computer: cover versions, live stuff, multimedia.
We kick off in the same way as the album does with Airbag – for anyone under the impression that all Radiohead songs are depressing.
It's not easy to cover a Radiohead rocker on a single acoustic guitar and retain the elements of the original but on this track Peter Mulvey manages it on this track.
Mulvey is a one man advertisement for spending 10 hour days busking on the Boston subway. His time busking has given him a direct songwriting style, a clear, resonant guitar technique and a penchant for cover versions (his take on Gillian Welch's Caleb Meyer is well worth checking out). He evidently has a fondness for his days busking as he recreates the sound of the underground on this track with jangling change, a quick 'thanks' and the sound of a train screeching to a halt.
There is little doubt that it is Mulvey's guitar playing that is the star of this track and pretty much everything that he has recorded. He manages to fuse the previously alien genres of funk and folk and plays with great virtuosity. He also uses a huge array of guitar tunings (listed
here
for those of you wishing to experiment at home). Although, according to his website, "I only play in about seventeen different tunings, and the rest are simply transpositions of them". Quite what the word 'only' is doing in that sentence I don't know.
I think this solo version of the song is very effective and enhances its 'one man against the world' stance.
Peter Mulvey – Airbag.
Buy
Signature Sounds 10th Anniversary Collection
.